The Alabama game will bring in massive revenue for the Bryan/College Station area
Posted by Terrence Murphy Sr. on Wednesday, September 11th, 2013 at 3:09pm
The energy of this week is palpable. You can just feel it everywhere you go. If you're on campus you see the addition of students camping out to get their tickets. If you're off campus every conversation you hear is about the game of the century.
Texas A&M is playing Alabama this Saturday at 2:30 p.m. The game is so monumental that College Game Day crews are back for a fourth time to catch all the action. "The three previous visits were Sept. 8, 2012 (No. 24 Florida def. Texas A&M, 20-17), Nov. 4, 2006 (No. 18 Oklahoma def. No. 21 Texas A&M, 17-16) and Nov. 11, 2000 (No. 1 Oklahoma def. No. 24 Texas A&M, 35-31)" according to Aggie Athletics. The crews will be set up on Simpson Drill Field, which will give them beautiful views of Kyle Field and the newly renovated Memorial Student Center.
Last year Texas A&M beat Alabama in Tuscaloosa. This year Alabama comes to Texas A&M looking to prove it was a fluke. This year both teams have something to play for. According to The Bleacher Report "A win over the Aggies solidifies the top spot for the Crimson Tide and creates smooth sailing the rest of the way with a weak SEC schedule. However, Texas A&M could skyrocket toward becoming the No. 1 team if it can once again find a way to knock off the two-time defending champions."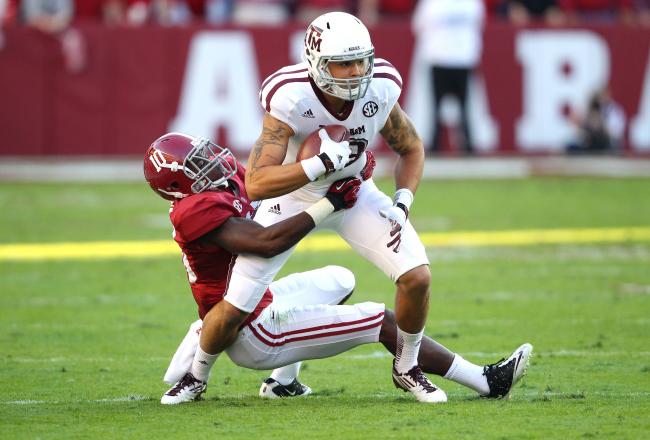 The game of the century will leave a lasting effect on the city of Bryan/College Station. Fans will want to come to Bryan/ College Station even if they do not have a ticket, just to get in on the action. Tailgating and watching at local bars/restaurants will be a popular occurrence this weekend. According to the B/CS Convention and visitor bureau "Anywhere between 50,000 and 75,000 visitors will stop through Bryan-College Station this Saturday, and could top as many as 90,000." To relate that into manageable terms, that's about the population of the city of Bryan coming into town all for one football game.
"A 2011 football economic impact study estimated that $15 million on average was generated in business per home game" said KBTX. This study was done before Texas A&M moved to the SEC which causes many to think that the number will be well about that average this weekend.
While you wait for this weekend feel free to watch highlights of last year's game…on repeat.
Photo Sources: www.winningcureseverything.com, www.bleacherreport.net, www.wnsp.com