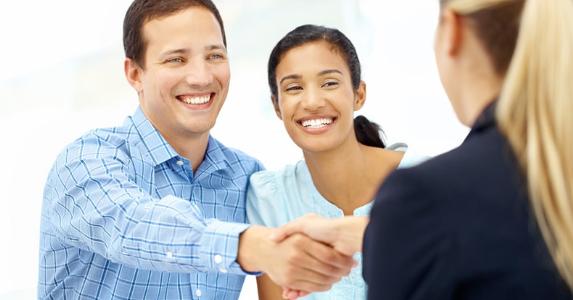 Experience is Not the Only Quality that Makes an Exceptional Agent:
When looking for an agent there are many qualities that out shine experience and years on the job. You should look for an agent who is motivated, working full time, well educated, resourceful, and honest. No one is going to work harder to earn your business than a young professional building their career.
Personal Experience:
Being a second year real estate agent at the age of 24, I have gone out of my way to ensure that all of my clients have receieved the highest quality of service. Referrals are a large portion of my business, and without satisfied customers they would not exist. I have armed myself with an array of professionals in my field including lenders, title companies, and other agents that are willing and happy to share their knowledge and advice with me. I greatly value these relationships because they close the gap between myself and an agent who has been licensed for many years.
Agent Qualities that Really Matter:
Motivation - Young agents are looking to establish their career and build a stellar reputation. A young agent will be determined to give you the best experience possible so they will have your loyalty in the future. 
Education - A successful agent values learning, and continues their education. The internet is a constant source of information and is easily navigated by a young agent.
Resourcefulness - A smart young agent will align themselves with a variety of professionals who are willing to give advice. No amount of experience will allow every question to be answered, but knowing the right contacts will get you all the answers you need in a timely manner. Having these relationships makes up for lack of experience.
Honesty - You want to find an agent that will keep your best interests at the very top of their priority list. An agent that is scared to give your property constructive critisism or who is too greedy to show you a reduced comission home is not acceptable.
Work Full Time - You want a full time real estate agent that is constantly thinking about their job, and is able to meet with clients during the week. You can count on a young agent to work at their absolute highest capacity to gain your loyalty and build a client base. Because young agents generally do not have as many listings as experienced agents, they will be likely to give your listing their full attention at all times.
 

I Want Your Input:




How do you feel about young full time real estate agents, and what qualities do you look for in an agent?

 

 




Posted by TM5 Properties Agent on
Tags